Testosterone
Maca Perou Nature is a natural alternative to increase your testosterone levels ! <br/>
Testosterone is a vital source of energy and virility.
This hormone stimulates our sexual brain centres. A decrease in testosterone leads to loss of desire for sexual activity, tiredness and loss of muscle mass.
Maca works as an adaptogen that stimulates the body so that it reflects an hormonal balance. When testosterone is deficient, maca triggers your body the signal to naturally increase the levels of this hormone.
The sport also helps to naturally increase testosterone levels. By combining the Peruvian maca Nature with a sporting activity you can increase your testosterone levels. Therefore Maca is an ideal complement for your sport.
Maca meets the needs of the body, according to age and sex of the person and has no side effects.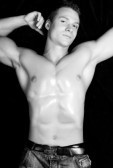 Stimulating natural testosterone, maca :
Iimproves virility and sexual pleasure,
Strengthens the muscle,
Improves bone density,
Promotes endurance,
Is a natural aphrodisiac,
Provides energy and vitality in your daily activities.